About me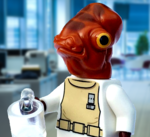 Welcome to my homepage!
My name is Maciej, I am a software developer from Poznań, Poland. Currently I am completing my MSc degree in Computer Science (part-time) at Poznan University of Technology.
I am passionate about embedded systems and open source software. I work as an embedded software engineer at Antmicro.
In the summer of 2017 I took part in Google Summer of Code with my "BeagleBone PRU DMA" project for BeagleBoard.org Foundation.
For anyone interested in my CV, please contact me via email, or via my LinkedIn account.
You can find my PGP key here.
---
There is no spoon.